ALL TERRAIN TACKLE SWIM JIG WITH MUSTAD HOOKS ATSJ539 GOLDEN SHINER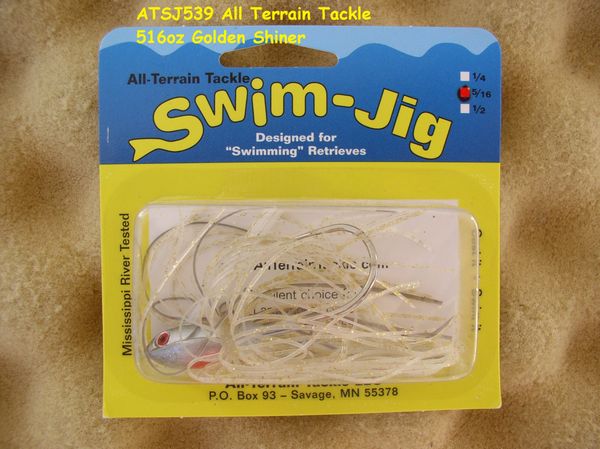 ALL TERRAIN TACKLE SWIM JIG WITH MUSTAD HOOKS ATSJ539 GOLDEN SHINER
ALL TERRAIN TACKLE SWIM JIG WITH MUSTAD HOOKS ATSJ539 GOLDEN SHINER

All Terrain Tackle Swim Jig

$4.29
The "Swim Jig" by All-Terrain Tackle has been on the market over 10 years now. After many months of research and testing we found had a jig design that would "swim" better than any other jig on the market. We not only pool tested these jigs, but brought them down to the upper pools of the Mississippi river, home of some of the original swim jig designs that nearly every other jig company just copied. In truth, all of those jigs were actually designed for drifting in the river currents. We use a 2x Mustad hook and incorporate a plastics holder on the hook shank. We are not bragging, but this jig caught more fish than any other jig we tried and has been ever since.
Remember FREE Shipping on orders of $25 or more!