333 PRO FLY LINE by CORTLAND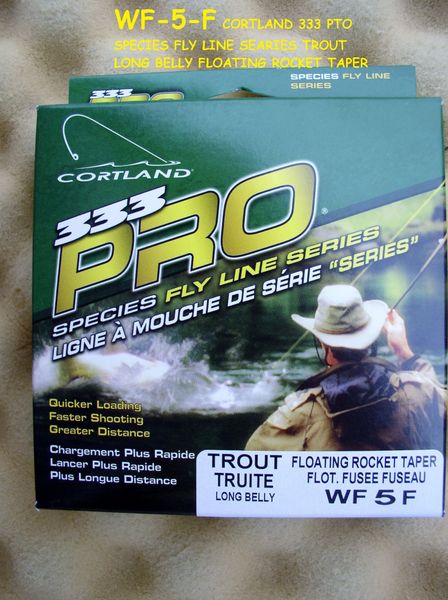 333 PRO FLY LINE by CORTLAND
333 PRO FLY LINE WF-5-F by CORTLAND

Cortland 333+ Yellow Fly Line - 30 yards. Floating rocket taper. The weight forward design allows extra distances when required. A long slender front taper for delicate presentation. 333 PRO SERIES FLY LINE FEATURE IMPROVED COATINGS FOR GREATER SHOOTABILITY AND LONG BELLY TAPERS THAT ENABLE FLY FISHERMAN TO AERIALIZE MORE LINE FOR GREATER...
UPC:043372350106, UPC:043372350112, UPC:043372350137, UPC:043372350144
Remember FREE Shipping on orders of $25 or more!