GAMAKATSU OCTOPUS CIRCLE (OFFSET-POINT) HOOKS 208418 X 25 VALUE PACK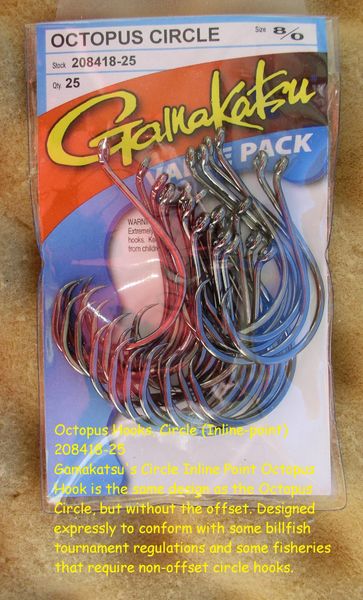 GAMAKATSU OCTOPUS CIRCLE (OFFSET-POINT) HOOKS 208418 X 25 VALUE PACK
GAMAKATSU OCTOPUS CIRCLE (OFFSET-POINT) HOOKS 208418 X 25 VALUE PACK
Description:

Gamakatsu's Octopus Circle Offset Point Hook is specially designed to set in the corner of a fishes mouth, making it a great choice for both fresh and saltwater anglers who prefer to use bait. Effective strong and sharp...just like all Gamakatsu Hooks.
UPC:089726085522
MORE CIRCLE HOOKS  FROM LAND OF LURES 
MORE VALUE PACK HOOKS FROM LAND OF LURES 

Remember FREE Shipping on orders of $25 or more!