ZOOM SUPER SALT PLUS OL MONSTER 10.5in WORM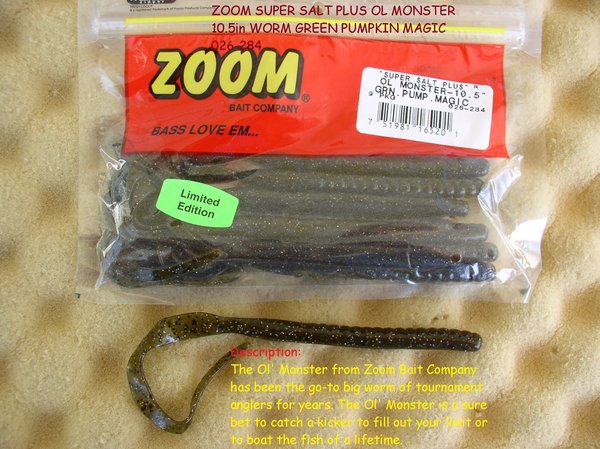 ZOOM SUPER SALT PLUS OL MONSTER 10.5in WORM
ZOOM SUPER SALT PLUS OL MONSTER 10.5in WORM

Description:
The Ol' Monster from Zoom Bait Company has been the go-to big worm of tournament anglers for years. The Ol' Monster is a sure bet to catch a kicker to fill out your limit or to boat the fish of a lifetime. UPC:751981165201, UPC:751981131909, UPC:751981170045, UPC:751981174067, UPC:751981026045

SPECS: 026284 GREEN PUMPKIN MAGIC
Remember FREE Shipping on orders of $25 or more!
Reviews