Z MAN 4in PRO SERIES CHATTER STICK BLACK/GOLD DEPTH 1-4ft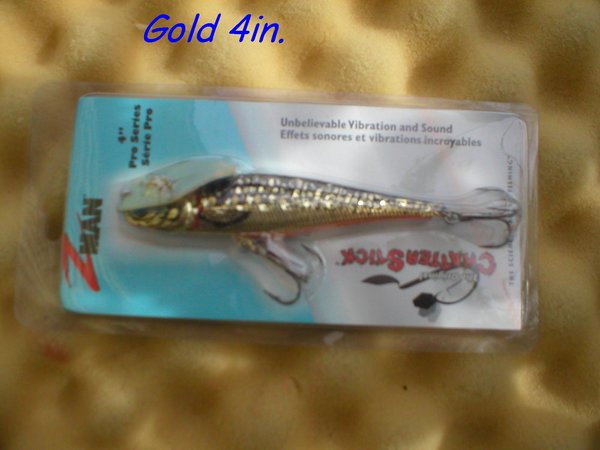 Z MAN 4in PRO SERIES CHATTER STICK BLACK/GOLD DEPTH 1-4ft
Z MAN 4in PRO SERIES CHATTER STICK BLACK/GOLD DEPTH 1-4ft

Description
The Original Chatter Stick 4in Pro Series.

Unique Hex-Shaped Chatter blade Adds Legendary Chatter bait Action for Unbelievable Attraction.

Pull-Point on Top of Head Produces Unique Sound and Vibration.

Vary Retrieve: Slow or Fast, Start/Stop with Darting Action or Steady Roll.

Depth Range: 1 to 4 Feet Depending on Technique.
UPC:046169202831
Remember FREE Shipping on orders of $25 or more!
Reviews