River2Sea Whopper Plopper (1/2 OZ) (3.5-INCH) WPL90/16 RAT TA TAT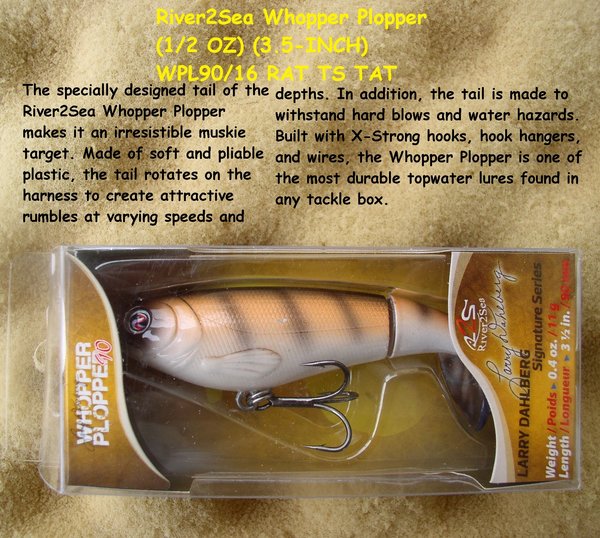 River2Sea Whopper Plopper (1/2 OZ) (3.5-INCH) WPL90/16 RAT TA TAT
River2Sea Whopper Plopper (1/2 OZ) (3.5-INCH) WPL90/16 RAT TA TAT

Description

The specially designed tail of the River2Sea Whopper Plopper makes it an irresistible muskie target. Made of soft and pliable plastic, the tail rotates on the harness to create attractive rumbles at varying speeds and depths. In addition, the tail is made to withstand hard blows and water hazards. Built with X-Strong hooks, hook hangers, and wires, the Whopper Plopper is one of the most durable topwater lures found in any tackle box. UPC:880469210543
FEATURES:
Soft, pliable tail rotates on harness to produce enticing rumbles
Use at varying retrieve speeds and depths
Durable construction to endure the punishing blows of muskies and other fish species
Easy to cast
Roll resistant
Two 4X Strong hooks
Hook hangers and wires
90 style is ideal for topwater fishing in high pressure situations
Designed by legendary angler Larry Dahlberg
SPECS:
Model: WPL190
Length: 7 1/2 in.
Weight: 2 3/4 oz.
Hooks: Long Shank 4X Strong #5/0
Model: WPL130
Length: 5 in.
Weight: 1 3/8 oz.
Hooks: 4X Strong Treble #2
Model: WPL90
Length: 3 1/2 in.
Weight: 1/2 oz.
Hooks: 4X Strong Treble #2
Brand: River2Sea
Country of Origin: Imported
ALSO HAVE
https://plus.google.com/115279368777770467728/posts/DePKVKNChwb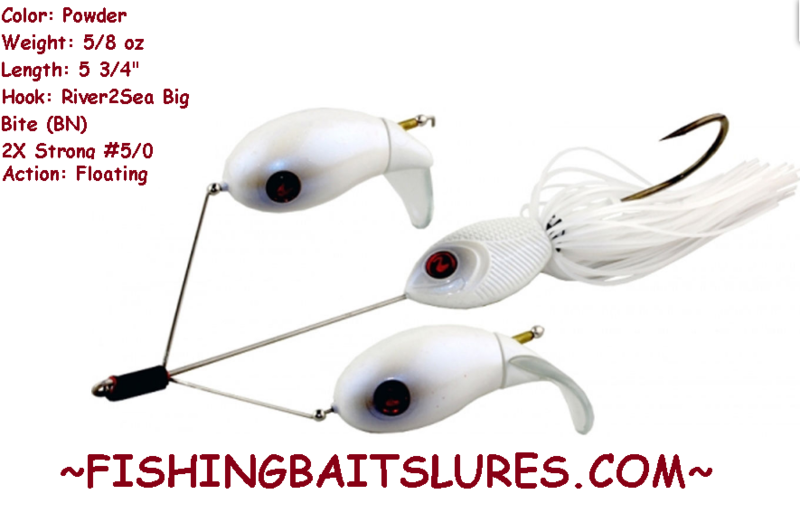 Remember FREE Shipping on orders of $25 or more!
Reviews