MUSTAD KVD GRIP TREBLE HOOK-BN TG76-BN FREE SIPPING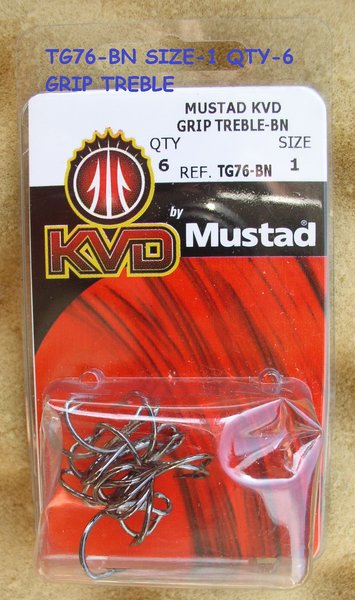 MUSTAD KVD GRIP TREBLE HOOK-BN TG76-BN FREE SIPPING
MUSTAD KVD GRIP TREBLE HOOK-BNSIZE-1 QTY-6 TG76-BN

Description:

Improve your hookups on crankbaits! Mustad UltraPoint KVD Elite Triple Grip Treble Hooks offer precision, power and UltraPoint Technology. The special KVD shape combines hooking capability with exceptional holding properties. A 2X short shank eliminates hook tangling and allows you to use larger hooks. Extra strong wire means minimal flex and better penetration at hook set. A modified, wider point angle creates a wider gap than like-sized bend treble hooks. Because they use UltraPoint Technology, KVD Elite Triple Grip Treble Hooks are 20% sharper and designed to stay sharper longer.
UPC:023534422025
Opti-Angle needle point
Nor-tempered, 1X strong wire
2X short shank
Special wide bend Triple Grip
Ringed eye

Remember FREE Shipping on orders of $25 or more!

Reviews