LITTLE STINKER CATFISH KIT EVERYTHING YOU NEED TO CATCH A BIG CAT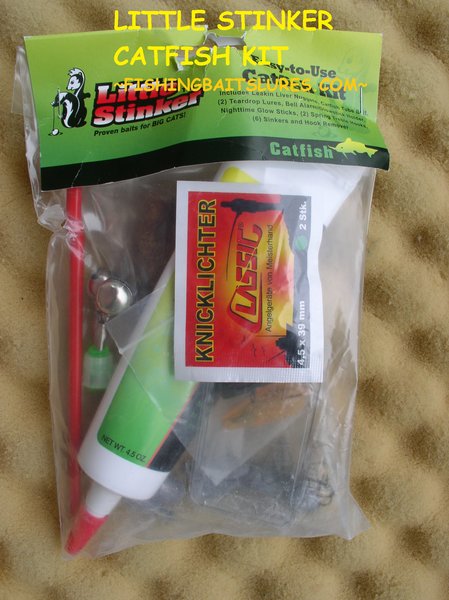 LITTLE STINKER CATFISH KIT EVERYTHING YOU NEED TO CATCH A BIG CAT
LITTLE STINKER CATFISH KIT EVERYTHING YOU NEED TO CATCH A BIG CAT

Features
Includes everything you need to get started catching catfish
Legendary Leakin Livers Nuggets
Hook remover saves you from powerful jaws
Everything you need to start catching big cats in rivers, lakes or streams is included in the Little Stinker Catfish Kit. Blues, channels and flatheads the world over have fallen victim to the included Little Stinker's Leakin Livers Nuggets. Hook remover provides insurance against powerful jaws. Glow-sticks and holder so you don't miss those subtle nibbles.
UPC:038314420818
Includes:
• Two teardrop lures
• Bell/glowstick holder
• Nighttime glow-sticks
• Two spring treble hooks
• Six egg sinkers
• Hook remover
• One package of Little Stinker Leakin Livers Catfish Nuggets
• One tube of Little Stinker Catfish Bait
Remember FREE Shipping on orders of $25 or more!
Reviews