HEDDON ZARA PUPPY, WALK THE DOG TOP WATER FISHING LURE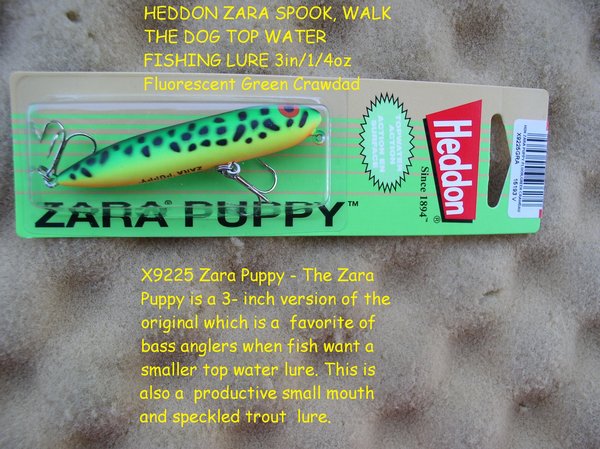 HEDDON ZARA PUPPY, WALK THE DOG TOP WATER FISHING LURE
HEDDON ZARA PUPPY, WALK THE DOG TOP WATER FISHING LURE

Heddon Zara Puppy

Description

X9225 Zara Puppy - The Zara Puppy is a 3-inch version of the original which is a favorite of bass anglers when fish want a smaller top water lure. This is also a productive small mouth and speckled trout lure. Available in three new colors for 2004.
Specifications:
Length: 3 in (7.62 cm)
Weight: 1/4 oz (7 g)
Hook Size: #6
UPC:025436006976
Remember FREE Shipping on orders of $25 or more!
Reviews