HEDDON SUPER SPOOK SALTWATER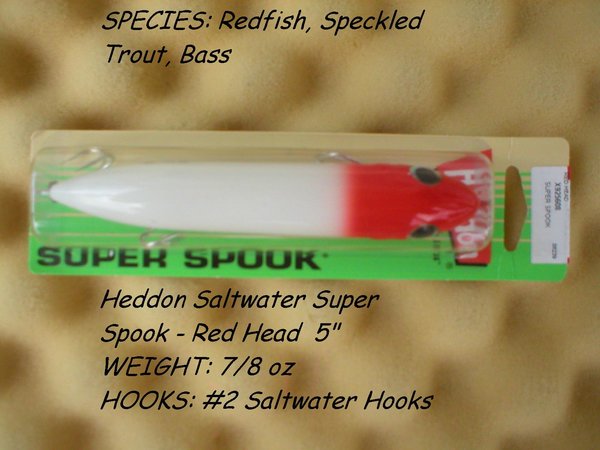 HEDDON SUPER SPOOK SALTWATER
HEDDON SUPER SPOOK SALTWATER

Description
The Heddon Super Spook and Super Spook, Jr. are the mainstay of the top water fishing market. Super Spook fishing lures features an internal rattle, super strong hardware and a very durable body construction. Super Spooks are great lures for bass, red fish and speckled trout fishing as well as peacock fishing.
UPC:025436024550
X9256 Super Spook 5" - 7/8oz, #4 treble hooks
X9236 Super Spook Jr. 3.5" - 1/2oz, #4 treble hooks
X9236F Super Spook Jr. Feather Dressed Treble 3.5" - 1/2oz, #4 treble hooks

Remember FREE Shipping on orders of $25 or more!
Reviews