BANDIT SQUARE BILL CRANK BAIT PEARL SPLATTER BACK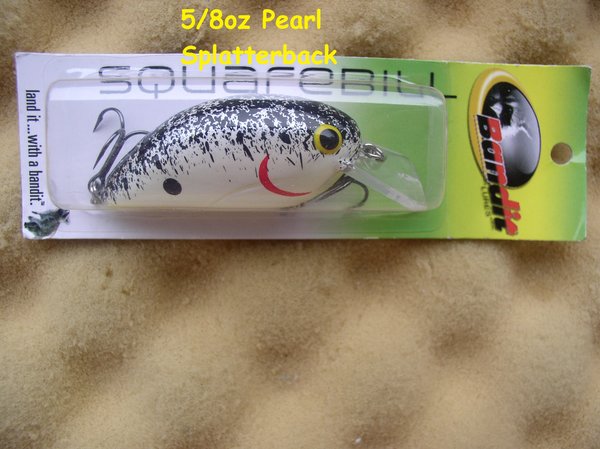 BANDIT SQUARE BILL CRANK BAIT PEARL SPLATTER BACK
BANDIT SQUARE BILL CRANK BAIT PEARL SPLATTER BACK
Description
The Square Bill Series by Bandit Crank baits is the perfect crank bait for hunting bass in shallow cover. Features a modified bill design that allows the Square Bill to sit still at 45°. Roughly the body size with premium, multi-coat glass finish is the same size as the bait fish bass are prowling around looking for. Complete with non-tangling VMC Treble Hooks. Runs from 4'-6'.
UPC:043069970433
Remember FREE Shipping on orders of $25 or more!
Reviews